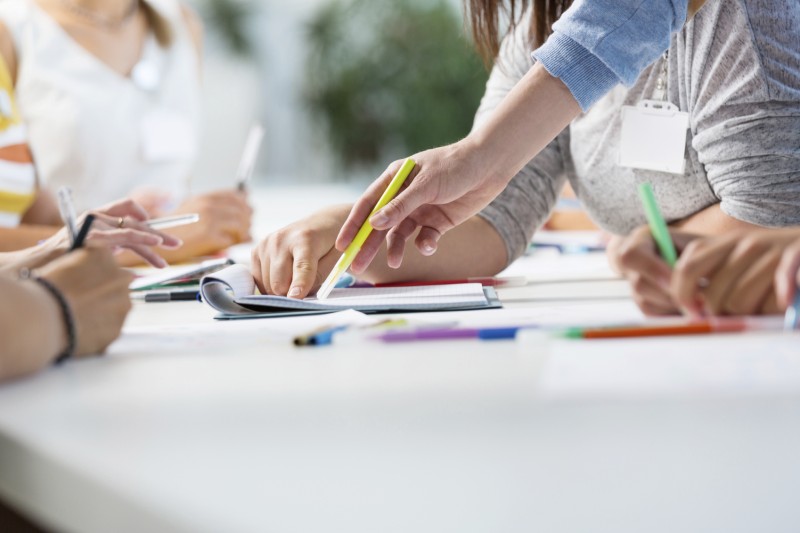 The Cochrane network could not exist without its many volunteers. Around 37,000 people from over 130 countries worldwide volunteer their time to provide reliable healthcare information independent from commercial interest.
Their work could involve writing a Cochrane Review, translating healthcare information, or identifying published studies. Financial support of work for Cochrane is also possible.
Author of a Cochrane Review
If you have a suggestion for a topic of a systematic review about an intervention or diagnostic tool, please contact the responsible Cochrane Review Group to register it. There are 53 Review Groups, of which each is responsible for one area of medicine. Through registration with the Review Group, the author receives support, resources (e.g. databases), and training (e.g. authorship courses) in order to create a systematic review and make it accessible to the public (by publication in the Cochrane Library). More information can be found on the page Information for Authors.
Translator
The translation of scientific summaries into other languages as well as plain-language summaries of Cochrane Reviews is of highest priority for Cochrane. If you are interested is working as a translator, please contact our Translation-coordinator for German. Here you find information on the translation project Cochrane Kompakt.
More information about international translation work can be found here: Infos and Contact

Cochrane Crowd
Cochrane crowd is made up of valued contributors who curate high-quality health evidence. Volunteers from around the world help us identify the research we need to determine if a treatment or diagnostic test works. Volunteers screen health research citations and decide whether they should be included in our clinical trials database. A crowdsourcing algorithm determines how many volunteers need to agree that a citation should be included in the database. Our team of experts review any citations the crowd can't agree on. You can help us meet the growing challenge of identifying the research we need to produce high-quality and up-to-date health evidence. And that will lead to better health outcomes for everyone. Find more information here.
TaskExchange
Connect with the global evidence community to get reviews done more quickly. The best way for us to improve the quality of Cochrane Reviews is to bring people together. To make it easier for us to find each other and work together. TaskExchange is a software platform that connects people who need help with their Cochrane reviews with people who have the time and expertise to help. Find out more: taskexchange.cochrane.org
Financial support/sponsoring/donation
Cochrane is thankful for every financial donation which supports our work. There is a "Cochrane Trust" which can accept your tax-deductible donation easily. More Information in English can be found on the page of Cochrane International, where you can make a donation through credit card or other means of payment. 
Financial Support of a Review Project
If your organization is interested in supporting the creation of a Cochrane Review, please contact the Cochrane Group relevant to your area of interest.