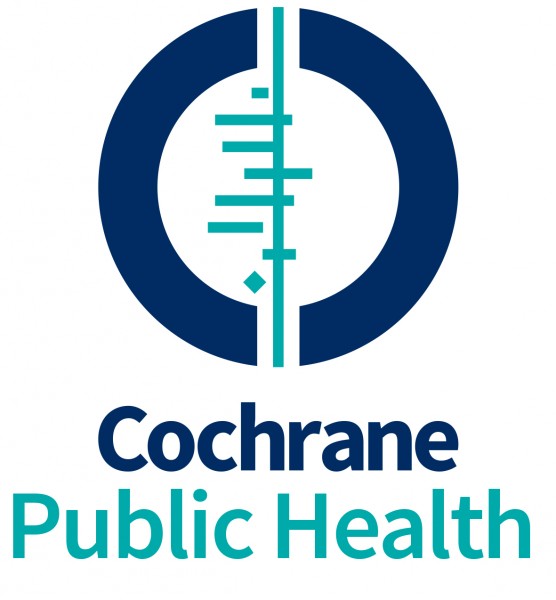 Cochrane Public Health Europe (CPHE) was establishe in March 2015 to support and disseminate the work of Cochrane Public Health in Europe and beyond.
Cochrane Public Health (CPH) is one of the 53 Review Groups of Cochrane and constitutes a focal point for researchers and stakeholders with an interest in evidence-based public health interventions. It is based at the University of Melbourne, Australia.
Who are we?
The following institutions in the three German-speaking countries Austria, Germany and Switzerland are the core partners of CPHE:
Health Sciences Bremen comprising

Institute for Public Health and Nursing Research, University of Bremen

and

Leibniz Institute for Prevention Research and Epidemiology BIPS, Bremen, Germany, 

Dr. Manuela Bombana, Dr. Karina K. De Santis, Dr. Stefanie Helmer, Prof. Ansgar Gerhardus, Thomas L. Heise, Dr. Stefan K. Lhachimi, Prof. Hajo Zeeb


 
Institute for Evidence in Medicine (for Cochrane Germany Foundation), Medical Center - University of Freiburg, Faculty of Medicine, University of Freiburg, Freiburg, Germany; Prof. Jörg Meerpohl, Dr. Lukas Schwingshackl 
How do we work?
CPHE has a governance committee, with a rotating coordination. As of January 2022, Leibniz Institute for Prevention Research and Epidemiology BIPS, Bremen, Germany leads the coordination.
What do we do?
These are the tasks of CPHE:
Support CPH authors in Europe and encourage potential review authors to engage in a CPH review.

Provide editor support via the assistant managing editor.

Assist in the recruitment of CPH editors in Europe.

Undertake methodological peer-review of CPH reviews conducted in Europe and beyond.

Engage with national and Europe-based public health institutions, in particular WHO and the European Centre for Disease Prevention and Control.

Disseminate up-to-date public health evidence in appropriate formats.

Contribute to a formal priorisation process for the CPH.
Contact us
For more information please contact: CPHE@leibniz-bips.de